TRI-CITIES' ONLY PREMIER RETAILER & INSTALLER
Dish Network Satellite TV
We've been providing quality satellite TV installation and service to customers since 1984, before DISH Network even existed! When you sign up for DISH Network through us, you're personally dealing with our local techs from sign-up to installation—no 1-800 numbers or frustrating wait times needed.
How We Help
DISH Network Signup & Installation
Need Help Picking Your Plan?
It's not always easy to figure out which DISH TV plan gives you the most bang for your buck. Our techs navigate these plans everyday. They know who offers what and can help guide you towards the best solution based on your needs. Don't hesitate to call if you'd like more information—we have experienced staff ready to help.
Questions About Your Account?
Please note, we are a retailer for DISH Network. We cannot make changes to your account, cancel your account, or set up MyDish.com for you. You will need to contact DISH Network directly for that at (800) 333-3474.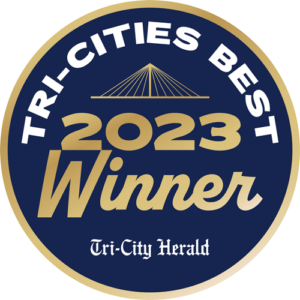 Winner
2023 Tri-Cities Best Gold Award
We are proud to have won the 2023 Tri-Cities Best Gold Award for Electric Services. This recognition is a testament to our commitment to providing outstanding electrical services to Tri-Cities and surrounding areas. 
Hear from Our Customers
Read Our Reviews
Check out what people are saying about our electrical services.